BIG BRANDS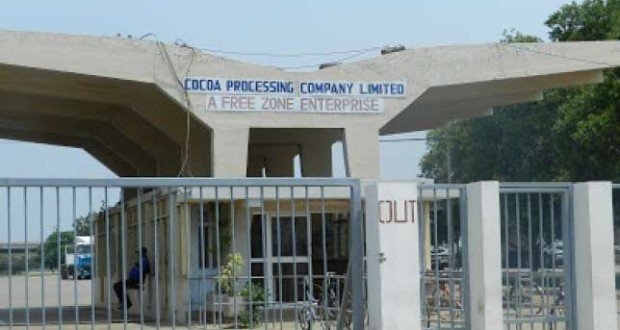 Name: Cocoa Processing Company (Golden Tree)
Introduction:
Cocoa Processing Company Limited (CPC) based in Tema was established in 1965. It was incorporated as a limited liability company in November 30, 1981 and publicly listed on the Ghana Stock Exchange on February 14, 2003
The company comprises three factories: two Cocoa Factories and a Confectionery Factory. The company processes raw cocoa beans into semi-finished products – Cocoa Liquor, Butter, Natural/Alkalized Cake Or Powder whilst the Confectionery Factory manufactures the Golden Tree Chocolate Bars, Couverture, Chocolate Coated Peanut (Pebbles), VITACO and ALLTIME drinking chocolate Powder, Choco Delight (Chocolate spread), Choco Bake and Royale natural cocoa powder.
The CPC factories process only the choicest premium Ghana cocoa beans without any blending, probably the only factory in the world which can make such a claim. Through intensive research and product development, CPC turns out products, which meet international quality standards and also consumer satisfaction.
The Cocoa Factories have an annual throughput of 65,000 metric tonnes of Premium Ghana Cocoa beans
Address: Tema Industrial Area
Year Estblished: 1965
Tel: +233-0303-212153, +233- 0303-212154
Digital Address: GT-012-7738
Email: [email protected]
Website: www.goldentreeghana.com