COCOA MARKETING COMPANY
Name: Cocoa Marketing Company
Introduction:
The CMC is the world's largest single Seller and Exporter of premium cocoa from origin. Our customers are assured of cocoa which exceeds the rigorous industry standards and meets the unique taste, texture and appearance of premium quality cocoa. Our local and international network gives us control over the domestic supply chain and also gives us reach in the international market. The superior quality specification of our product and technical skill of our staff keep the CMC at the forefront of marketing in the international arena.



CMC is a wholly subsidiary of the Ghana Cocoa Board, established in 1961 to perform the following functions:
To Promote, Sell and Deliver Ghana's Cocoa to both local cocoa processors and the international traders and processors.
To take delivery of and to store Ghana's cocoa at its designated warehouses in Tema, Takoradi and Kumasi take-over centres.
To support the financing of Ghana's cocoa sector by facilitating the annual syndicated loan arrangements and to ensure that sale proceeds are collected towards the repayment of the loan.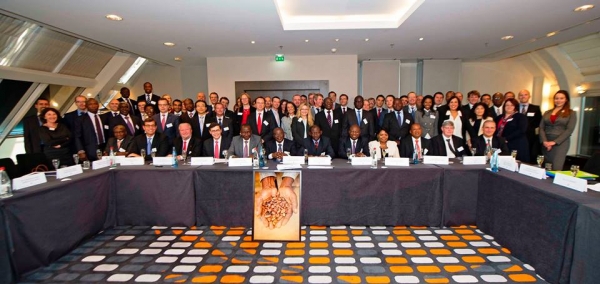 The Cocoa Marketing Company has a wholly owned subsidiary i.e. Ghana Cocoa Marketing Company (UK) Ltd. in London, UK and three take-over centers in Tema, Takoradi and Kumasi. The Head Office of the CMC is on the third floor of Cocoa House, Kwame Nkrumah Avenue, Accra.
The Company is committed to innovation in its business processes and collaborates effectively with stakeholders to meet the social, economic and environmental challenges of today's business environment.
Address:
3rd Floor, Cocoa House, Kwame Nkrumah Avenue
Tel: +233 0302 668 281, +233 0302 668352, +233 0302668464
Year of Establishment: 1961
Digital Address: GA-105-0175
Email: [email protected]
Website: www.cocoamarketing.com.gh