COMPANY NAME: INTERNATIONAL COCOA ORGANIZATION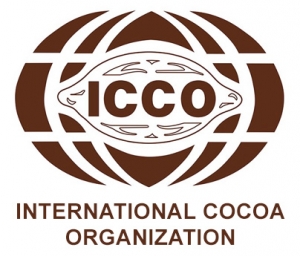 Address:
ICCO Building – II Plateaux – Vallon
ENA – Avenue Boga Doudou
06 BP 1166 Abidjan 06
Côte d'Ivoire
Tel: +225 22 51 4950
Fax: +225 22 51 49 79

Year of Establishment: 1973
Email: [email protected]
Website: www.icco.org
COMPANY NAME: THE FEDERATION OF COCOA COMMERCE
Year of Establishment: 2002
Address:
2nd Floor, 30 Watling Street, London, EC4M 9BR
Tel: 0203 773 6200, Fax: 0207 489 4845
Email: [email protected]
Website: https://www.cocoafederation.com
HISTORY
The roots of the FCC date back to 1929 when the Cocoa Association of London (CAL) was established to serve the growing trade in physical cocoa. In 2002, following the merger between CAL and the Paris based AFCC (founded in 1935) the FCC was formed bringing together a diverse range of interests with a common purpose – to develop a single robust commercial framework for the cocoa market, to achieve contract harmonisation and provide supporting services and education programmes.
The relationships between the different sectors of the cocoa market have been significantly strengthened as a result of the merger and the subsequent restructuring of the composition of the Council provides a representative balance of interests.
WHAT WE DO
The FCC aim is to promote, protect and regulate the trade in cocoa beans and cocoa products and to support and safeguard the status and interests of its members. This is principally delivered through the harmonised cocoa contract and the provision of an internationally respected dispute resolution service to parties using FCC contracts. The Federation continues to encourage uniformity in commercial trade practices and high standards of service from those involved in the cocoa supply chain.
MEMBERS
The FCC has over 190 Members, operating in all areas of the cocoa supply chain from production/exportation through to chocolate manufacturing including the cocoa trade, cocoa processors, banks, logistics providers and superintendents.
More information about the benefits of FCC membership, and how to become a Member, can be found on our Membership page.
WAY FORWARD
The FCC continues to respond to the challenges posed by today's complex cocoa supply chains. Our excellent relationship with the governments of cocoa producing and consuming countries, particularly through our involvement with the International Cocoa Organisation, provides a firm platform for the FCC to make a positive difference to the development of a sustainable cocoa economy and improve the livelihoods of cocoa farmers. The key focus of the Federation is the construction of this platform for sustainability to provide a solid base for the long-term success of our members and the cocoa market.